Details about Patrick are scant. He was born in 1903, the second eldest of the 14.
He too emigrated to America and made only one visit home.
Below are the only photographs I have of him.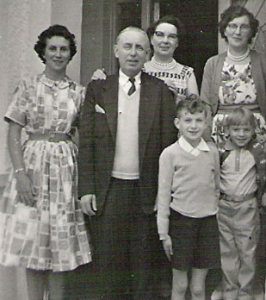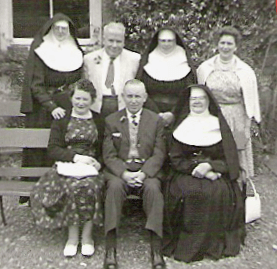 One taken in Belfast with Peggy, Rose and Cissie with two of the Fallon children, Francie and Colm.
The other was taken in Cavan when he visited Sr Coleman (Josephine)back l-r  Mother Mel,Ned,Josephine,Kate in back and Teresa,Pat and ??? In front row.